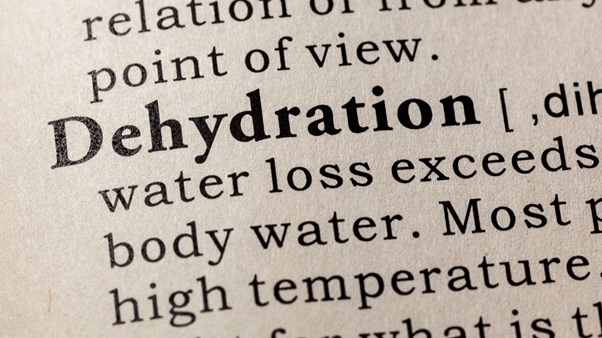 Weight Loss
What do You need to Know About Dehydration After Bariatric Surgery?
If you are like most people, you probably don't think much about dehydration until it becomes a problem. And unfortunately, dehydration is a common problem for those who have had bariatric surgery. In this article, we will discuss the signs and symptoms of dehydration after surgery, as well as ways to avoid it. Stay hydrated and enjoy your new healthy lifestyle!
1. Increased Thirst
One of the earliest signs of dehydration is increased thirst. This happens because your body is trying to replace fluids that have been lost due to poor hydration or excessive sweating. If you notice that you are always feeling thirsty, it may be time to start increasing your water intake.
The best way to manage thirst is to drink at least eight glasses of water per day. Not only will this help to prevent dehydration, but it will also help with digestion and nutrient absorption. If you don't want to drink plain water, you can also try adding lemon or lime juice for flavor.
2. Dark-Colored Urine
Another sign of dehydration is dark-colored urine. This occurs when your body has lost too much fluid, and the kidneys start producing a more concentrated form of urine in order to conserve water. You should aim for pale yellow urine, as this is an indication that you are adequately hydrated.
If your urine is very dark, it may be time to increase your water intake. You may even talk with a professional for bariatric surgery in Mexico about the ways to keep yourself hydrated. They will eventually be able to provide advice and solutions for your specific situation.
3. Headaches & Muscle Cramps
When the body is dehydrated, it can lead to headaches and muscle cramps. This is because there isn't enough water in the body to lubricate joints and muscles, which can cause them to become stiff and painful. Additionally, dehydration can lead to electrolyte imbalances, which also contribute to headaches.
If you experience any of these symptoms, it is important to increase your water intake immediately. Apart from not drinking enough water, it will also benefit you if you know why you are still hungry after weight loss surgery, as it could be an indication of other issues too. And try to incorporate as many fluids as possible into your daily diets, such as drinking herbal teas and vegetable soups.
Conclusion
That's all you need to know about dehydration after bariatric surgery. As long as you stay hydrated and monitor your fluid intake, you should not experience any serious side effects. If you do notice any signs of dehydration, it is important to increase your water consumption immediately and talk with a doctor if necessary.