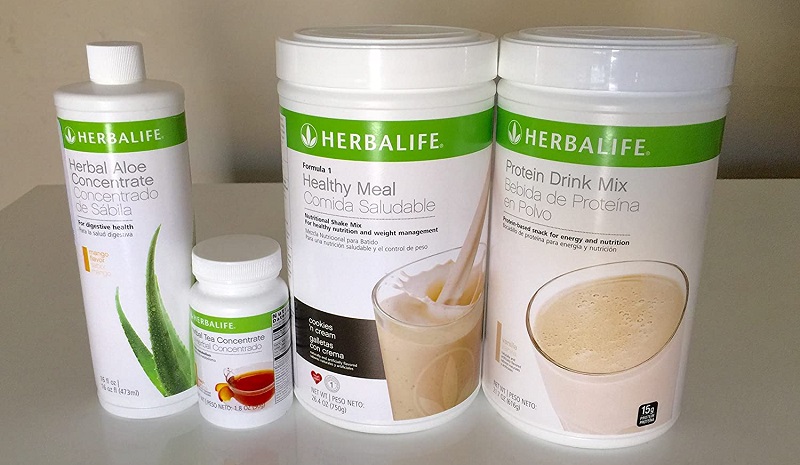 Health
Herbalife Review: Finding Your Own Nutritional Success
You've probably given a diet a shot that tries to boost health and manage weight. Maybe you've found those diets successful, but probably not. While regular exercise and healthy eating are important, most people do not attain the desired results and are disappointed. Herbalife Nutrition has proven to be a provider of personalized nutrition. The company does this through a diverse portfolio of nutrition products, as well as working through distributors.
Independent distributors are trained about the products and become coaches who help customers reach their goals. Many own and operate nutrition clubs. These clubs are community inspired and foster close relationships between customers seeking support with their wellness goals. The club members motivate each other in the nutrition and fitness journey.
For four decades, Herbalife Nutrition has maintained the trust of its customers by investing in high-quality meal replacements that provide optimum nutrition to millions of its customers. The company makes rigid measures to monitor safety and quality, making sure the 90+ markets have complied with all government regulations.
Herbalife Nutrition is, no doubt, a global leader in nutritional supplements and meal replacements. All over the world, millions of customers on a personalized wellness program consume high-quality Herbalife Nutrition shakes, which include aloe, flavored tea, and meal replacement protein shakes that are full of minerals and vitamins and help reduce hunger.
An independent distributor acts as a coach, greatly supporting each customer's wellness goals. Distributors continually analyze their progress, making adjustments where necessary. They motivate customers by celebrating any success, however small. This encourages the customer to make more permanent changes in their dietary habits.
The Results of Personalized Wellness Evaluation
New customers benefit from a personal coaching session, either online or privately, with a distributor. In this session, the distributor asks questions like the client's fitness goals, their water intake, sleeping habits, what heath or weight management plans have worked (or not) in the past, and their readiness to adopt a new lifestyle. They then empower their customers by explaining the role of meal replacements. Nutrient density and glycemic index are used to describe why meal replacements are more effective than diets.
Starting from the source, Herbalife Nutrition partners with generational farmers globally to ensure their raw material is from the finest ingredients. The products are tested at the source and during manufacturing and distribution. Herbalife has invested heavily in the manufacturing and quality programs and hired qualified, professional staff to strengthen its operational capabilities. Scientific research and consumer data drive the production cycle.
Herbalife Nutrition's Formula 1 is one of the most popular shakes available. The company has consistently improved the quality of its ingredients and increased the variety of flavors, now 28. For countries without refrigeration facilities, Herbalife offers a powdered milk variant, as well as a plant-based vegan protein shake that is Kosher certified. Meal replacements help improve unhealthy eating habits and achieve health goals because they are full of proteins, minerals, vitamins, and fiber. They're also convenient, requiring no preparation, which makes it easy to grab one on the go.
Social support is an integral part of the weight management process. Each Herbalife Nutrition customer can discuss progress and learn from experienced coaches through the nutrition club. The customized nutrition and personal experience plans help set Herbalife's Nutrition clubs apart from other suppliers. This pushes Herbalife Nutrition customers to accomplish their desired goals.