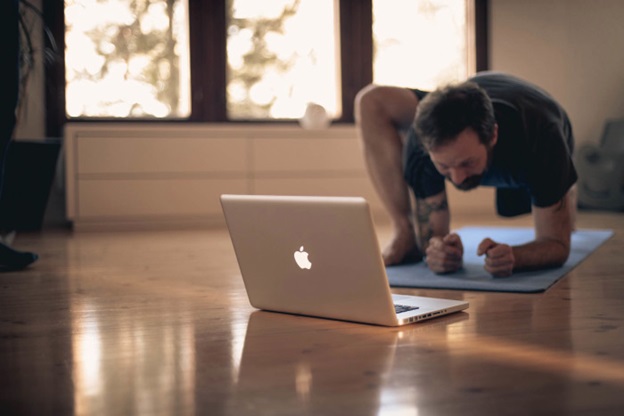 Yoga
Why Glo: They Offer the Best Online Yoga
Good health is what keeps us moving in our daily life. You can achieve this through physical activities in the field or gym. However, good physical health is not enough for your body since you need mental fitness also. If you are missing this, then you need to attend yoga classes. Research has shown that best online yoga also offers mental and spiritual fitness besides body strength.
Yoga History
Yoga was first practiced in ancient India around 5000 years ago. It was one of the Hinduism traditions that quickly spread to other related religions and the rest of the world. Today, yoga training can be found online or in physical venues. The quality and nature of training differs from one center to another and hence you should choose the place of choice carefully.
About Glo
Glo is an online yoga training center. They recruit experienced teachers for modern and classical yoga. This has made a must visit site for the best online yoga. Glo practices strengthen your body, heart, and mind. Glo caters for all individuals including CEOs, students, mom-to-be, dads, teachers, athletes, and artists.
Glo group of instructors have developed content which runs for a few minutes to hours. Thus, no matter the location and time available to you, the site offers you the best online yoga.
If you are a beginner or a teacher, Glo offers the best training. The beginners will be taken through the seven chakras one step after the other. They will also understand what pilates and meditation are all about. On the other hand, the teacher will learn more techniques for career growth.
Glo Practices
Glo has developed various courses for its community. Some of them are;
Yamas and Niyamas by Stephanie Snyder- Stephanie teaches you the first two Yoga Sutras limbs. She course is composed of the ethical guidelines that assist you to understand the universe better. This creates harmony with your inners self.
The Heart of SmartFLOW II by Annie Carpenter- Annie is a modern yoga and classical yoga philosophy teacher. This is an advanced technique known for improving mind, focus, and body strength. There are six chapters in the course.
Practice You by Elena Bower- Elena intention is to help you understand your true self through meditation contemplation, journaling, and yoga. After studying yourself, Practice You enables you to have better control of your intentions. The course has six chapters with a lecture made of meditation, asana, and topic material.
Yoga of the Heart by Krisna Das- Krisna das moves you from your mat through guidance and practical tools. He is a renowned yoga instructor. The course has songs, call-responses and anecdotes. Both experts and beginners can learn a lot from the eleven chapters by Krisna.
The Art of Teaching Beginners by Jason Crandel – Training beginners is a huge task and Jason is aware. She has created yoga material for training them fully. The teacher learns techniques, various poses, and philosophical ideas, and knows which to introduce first. The 15 chapters' course also includes a four-week series that you can teach locally.
Prime of Life Yoga by Larry Payne- Larry is a believer that yoga is not for the young and physically fit individual, and he has developed a course for the old and unfit. The sequential yoga, pose modifications, and lecture allows you to train yoga and renew your yoga life. Eventually, the 5 chapter's course grows your body and mind.
Visit Glo to learn more about the six courses and others. You will be in a position to determine the best as a beginner and practitioner for you to learn the best online yoga.