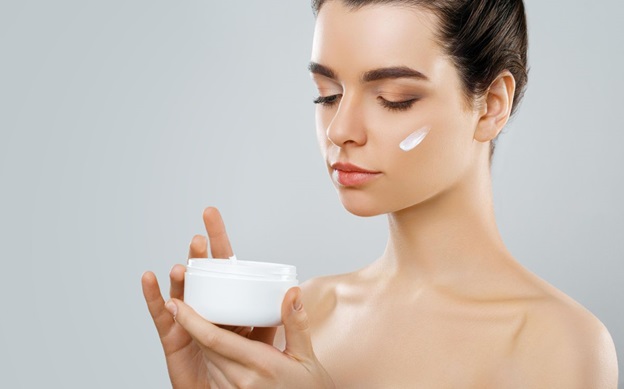 Health
Is retinol serum good for the skin?
In recent times, vitamin A or retinol serum has been all over the internet. This is mainly because of its ability to remove the tough signs of aging. It is not an exaggeration to say that this active ingredient is the star of many skincare products for anti-aging. But some seem to be skeptical about this recent boom.Some doubt whether it can remove fine lines, discoloration, blemishes, and acne marks.
The truth is, there are great products like Medik8 Retinol 3TR that have evidence for lessening the aging signs. Just search the internet and you will a load of great products.
This article will help you to make a choice whether this is for you or not. After all, people look for a specific active ingredient when they want to deal with a specific skin problem. So,let's take look at their benefits, and then let's see how to use the serum.
Effects of using vitamin A (retinol) serum
Pimples form when the skin's pores get clogged. Since the natural oils of the face are also present, it becomes a suitable place for bacteria. Thus, infections happen which can take a lot of time to heal. This is what causes blemishes in your skin. The vitamin A serum helps the pores and even slows down oil production.In this way, bacterial infections decrease because the serum keeps the skin in proper condition.
The skin has a support structure called collagen which is responsible for youthful skin. The free radicals break down this structure that causes fine lines and saggy skin to appear. To put it simply, UV exposure damages the collagen structure. This is vitamin A serum comes to the rescue. You see, this active ingredient can stimulate collagen production which lessens the aging signs. Also, the pigmentation present on the skin fades.
Discolored and brown spots are hard to remove. But another great thing about vitamin A serum is that it can do this job effectively. Plus, it gives a natural radiance to your face. This serum blocks the formation of a specific enzyme which helps in pigment formation. Thereby, no pigment appears which is a great thing.
How to use the serum to get maximum benefits
Like any other product, you need to know the right way if you want to get the best results. And to help you to know that, below are some tips for the right application of the product.
Pick the right concentration
It is always best to start retinol in the lowest concentration and then increase it gradually. This allows the skin to get used to the new product.
Use it in the night skincare routine
Use this serum as a part of your night skincare routine. After washing your face, apply eye cream. Then once the face is fully dry, apply a pea-sized amount of the serum on your face. Make sure to apply a good moisturizer after you apply the serum.
Don't forget the sunscreen
Wear sunscreen the next day to protect yourself from harmful radiation.
Conclusion
There is no doubt that retinol serum is a load of goodness that your skin deserves. Get the best one out there. You can also buy Medik8 Retinol 3TR online at The Skin Care Clinic.