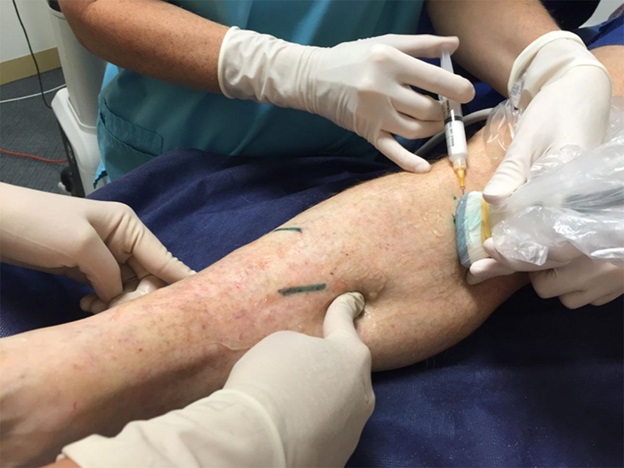 Health
Dr. Jordan Garrison –  A Hackensack, NJ Vein Doctor That Patient's Trust
Metro Vein Centers lead in the treatment of spider vein, varicose veins, and other abnormal vein conditions. So far, the Centers have helped more than 25,000 people with a success rate close to 100 percent. Varicose and spider veins are fairly common, and can occur with weak vein valves and walls. Conditions such as constipation, a tumor growth, obesity, and pregnancy can bring about the conditions. Metro Vein Centers operate in four states that include New Jersey, Michigan, New York, and Texas.
Who Some People Avoid Treatment
There are many people with varicose vein conditions that avoid seeking treatment because they fear pain and what they fear the procedure will cost. Many health insurance plans cover the treatment costs. Also, there is no significant pain in undergoing the procedure. Doctors use modern treatment methods that include laser lights and radio waves. In many cases, this negates the need for painful needles or even having to receive general anesthesia. The recovery period is generally quick for patients.
Vein Surgery Treatment and Recovery
Surgery recovery takes from one to four weeks. Patients should always follow their doctor's orders to the letter. It may be best to avoid or limit a number of normal activities. Patients should not lift anything heavy or engage in exercise that is too vigorous.
Some patients can return to work the next day. It depends on the patient and the doctor's instructions. While surgery complications are rare, severe pain or infections and blood clots may require a patient to extend their stay at a treatment center.
Vein Surgery Benefits
There are definite benefits that can result from vein surgery:
People quite often feel better about their appearance. This can lead to an improvement in self-confidence.
The surgery can eliminate pain. This enables many people to return to a normal standard of living. The procedure can also help determine if there are other underlying medical issues that need attention.
Patients soon find that they can sleep much better at night as pain can interfere with healthy sleep. Restless leg syndrome is sometimes related to varicose vein problems.
With increased mobility, a person can resume more normal movements and engage in healthy activities. Of course, exercise comes with its own medical benefits.
The Work of Dr. Jordon Garrison
Dr. Jordan Garrison is a vein doctor who practices general, vascular, and bariatric surgery. He is board certified. He is an M.D. FASMBS, and holds a FACS designation. His education and experience are impressive. He graduated from New Jersey's Robert Wood Johnson Medical School in 1982 and applied himself at its division of Medicine and Dentistry. He completed his residency of general surgery at the same institution in 1989. He completed his bariatric surgery residency in 2007. Dr. Jordon provides services in Hackensack, NJ.
Meeting the Needs of Patients
As a premier vein doctor in his field, Dr. Jordan Garrison understands what patients can experience in the presence of a doctor. This is why he helps his patients to overcome any fears or anxieties. He believes in empowering his patients with knowledge of both their disease and its cure. He also believes that a vein doctor should make compassion and empathy an important cornerstone of their treatment processes.
In addition to his surgery responsibilities, Dr. Garrison has published on the subject of Bariatric Surgery in the American Journal of Family Physicians. He also loves the game of basketball and has coached a Pro-Am basketball team at the college level.