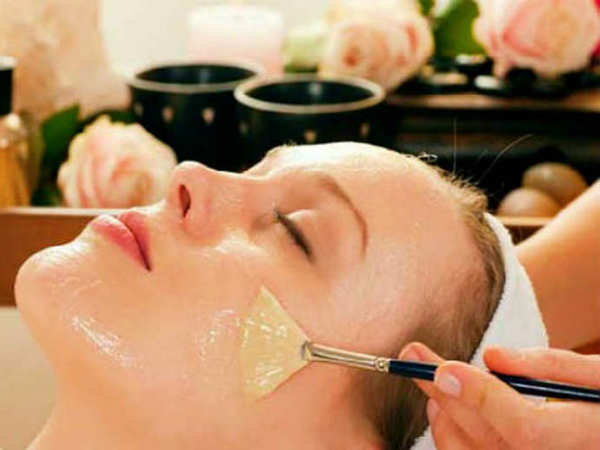 Featured
Benefits of Ghee for your skin and hair
Golden, granular and godsent, are the three words that can aptly describe ghee. This form of clarified butter has been around for thousands of years in India. Known as a Satvik food, Ghee has always been given an important status be it in cooking or during pujas. Ghee lamps are often lit on pious occasions and most sweet delicacies too require a great deal of ghee. Consuming ghee has several important health benefits too.
Ghee is rich in antioxidants and Vitamins A and E. It helps with ingestion and improves overall digestion. Ghee is also good for the bones and increases bone health. This makes it an important addition to children and pregnant women's meals. Ghee is also a huge proponent of healthy eating and weight loss!
Other than these health benefits, ghee is particularly good for our skin and hair too.
Prevents dull and dry skin
Ghee has moisturising properties that help improve skin texture. For dry skin types, consuming ghee or even applying it as a face pack can vastly improve their skin. Consuming ghee also brings a brightness to the skin, or what we could call, a glow. So, if you've been feeling like your skin has been tired and dull-looking recently, ghee is your solution.
You can easily use ghee as a face pack by mixing ghee with some Besan (gram flour) and milk. This will instantly hydrate your face and soften your skin. This is an easy solution if you suffer from extremely dry skin in the winters. This paste can also be applied to your entire body for smooth and nourished skin!
Ghee also has warming qualities. Consuming ghee can make you feel warm from the inside. Likewise, applying ghee on your face or body during the winters will also help keep you warm!
Good for under-eyes and chapped lips
Due to its moisturising properties, ghee is exceptional for dark under-eyes and chapped lips. Just topically apply some ghee under your eyes will lighten them and moisturise them. The same goes for chapped lips. Ghee can easily soften dry lips and lighten them if you have darker lips!
Helps dry and damaged hair
Who doesn't want shiny, silky hair that falls perfectly over our shoulders? Most of the time, this means using several products and hairstyling machines. In today's world, hair styling products come with a massive amount of heat damage that degrades the quality of our hair. Shampoos and conditioners are good but oftentimes, heat damage makes hair irreparable. As it is not possible to always rely on chemicals to do the job, ghee is an excellent way of bringing back moisture and shine to hair.
Use warm ghee with coconut oil and massage it gently all over your scalp and hair. Keep it for at least 15 minutes before rinsing and you will see splendid results!
Aashirvaad Svasti Ghee is the perfect golden and granular ghee made from pure cow milk. It has all the essential healthy nutrients and antioxidants. Aashirvaad Svasti Ghee is high-quality ghee that is made from the SloCook process which entails cooking ghee for three to four hours by gradually increasing temperatures so as to get the best quality ghee. Aashirvaad Svasti Ghee can be easily used not only while making food and sweets but also to better the quality of your skin and hair!